If you're flying, you might hear the call go out for a doctor to assist in an in-flight medical emergency.
If you are a doctor you must intervene immediately and collaborate with the Commander and his team.
Regardless of your specialisation, airRx app could be of great help during your flight.
airRx is the ONLY point of care app designed by and for medical personnel encountering in-flight medical events while travelling on commercial airlines. Including the 23 most common medical emergency scenarios encountered, flight and cabin crew roles, and medico-legal implications for volunteering to assist.
Now available for FREE download on Apple App and Google Play Stores!
Take home message:
Understand the legal landscape
Consider the moral and ethical dimensions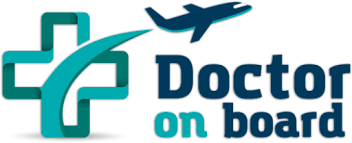 Lufthansa offers the "Doctor on Board" program:
If medical assistance is needed on board, we are helped by doctors who have joined our 'Doctor on Board' program.
Lufthansa, Austrian Airlines and SWISS thank them for their assistance with:
5,000 Miles & More award miles on their next flight
a copy of the 'Handbook of Aviation Medicine and Inflight Medical Emergencies'
a 'Doctor on Board' luggage label designed exclusively for those taking part in the program
a one-off promotion code worth EUR 50 / CHF 60 for their next flight booking as well as regular special promotions
the opportunity (for a fee) to attend a course run by Lufthansa's Medical Service and to acquire CME points while doing so